We've got the stage – You've got the voice – Be heard with EuroSTAR
The Community SoapBox has always been a key part of a EuroSTAR conference.
This year, we are inviting members of the global testing community to record a 2-minute talk to share with the EuroSTAR audience at two upcoming events – Testing Voices on 29th June or the annual EuroSTAR Conference taking place online 28-30 September.
How do I get involved?
Self record a short talk and share your knowledge or passion with the global testing community. This is suitable for all speaking experience levels.
Complete the form with your details
Record your 2-minute talk (landscape/horizontal only) on Teams, Zoom or your phone
Upload video to this Dropbox link by Friday 25th June
Videos will be reviewed and if selected, you will receive a confirmation that it will be broadcast at Testing Voices or EuroSTAR.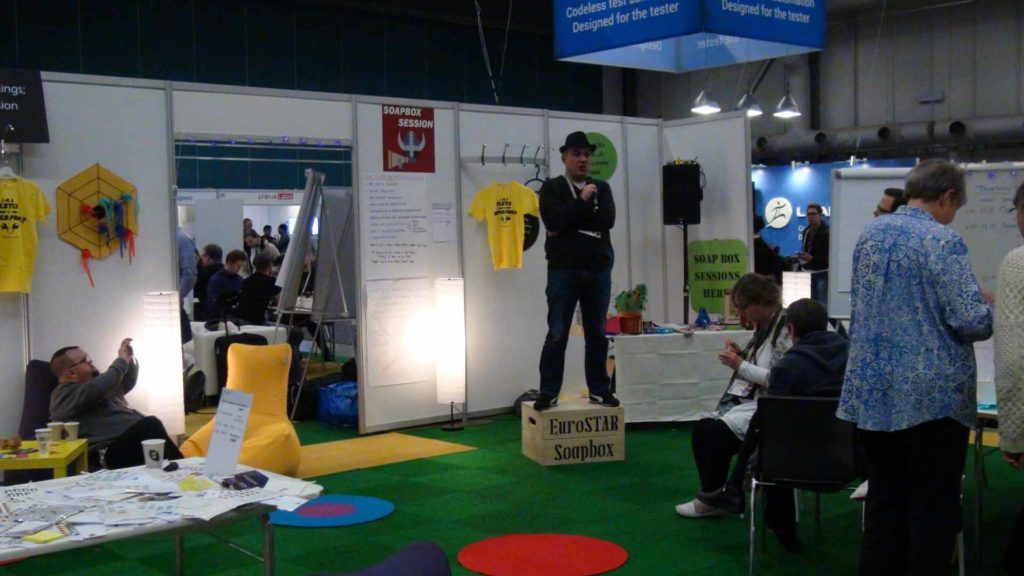 What do I talk about?
Your SoapBox video is on any topic of your choice. Whether its diversity in testing, a new testing solution, or an insight into your personal story or journey, it is up to you!
Focus on a topic you are passionate about. It might be a call for fellow community members to join you in a project, or perhaps a story of success or failure you'd like to share – the sky is the limit!
SoapBox Submission
This is an awesome opportunity to share your thoughts with the global testing community.  Remember, the deadline for talks for Testing Voices is Friday 25th June, best of luck!
Recording Tips
Please ensure you record in landscape (Zoom, video camera or smartphone)
Max. 2 minutes long
Please do not use slides or music –this is not a presentation
Avoid having a window or bright lights behind you as you will be in shadow. Aim to have your face well-lit from the front.
No sales pitches