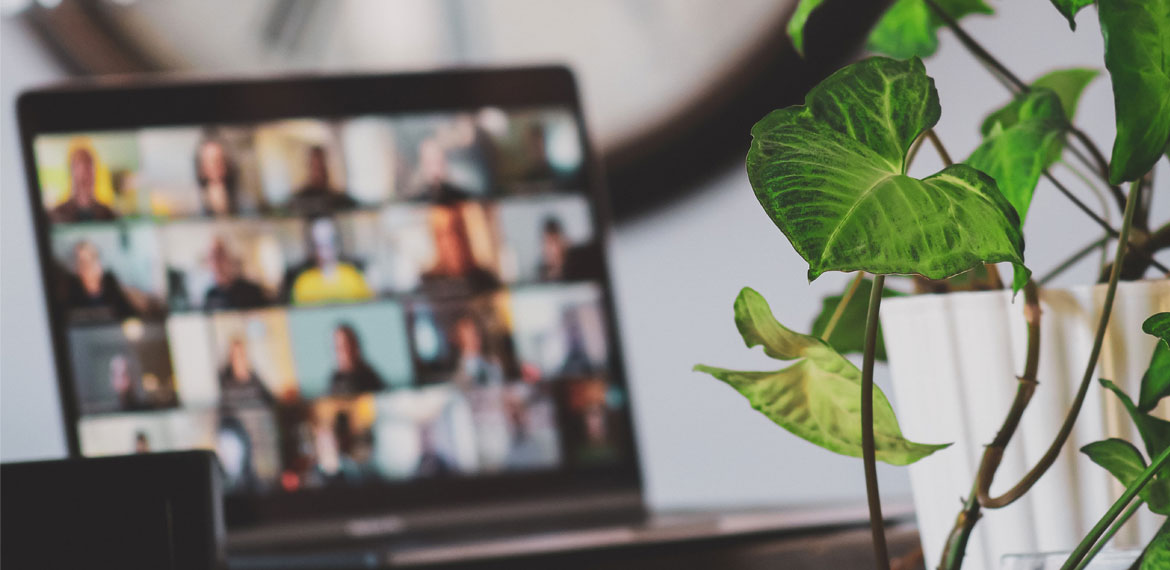 Part 2: making the change
In the first part of this article series I introduced the five principles we use to guide our service delivery philosophy. I spoke about overcoming the initial challenges to changes in the workplace, and how the principles became even more important in light of the social and business upheaval brought about by the Covid pandemic.
But understanding the principles is one thing. Making them work is a whole different ballgame.
Making the change
It takes more than changing how we work to make the change to the 'new normal' a seamless and successful one. Within the company – and within myself – we needed to make a mental change to what this all entailed.
For example, we needed to shift from expecting people to be online from 8AM to 5PM, and from judging productivity based on time spent online as opposed to actual outcomes delivered. It also meant a change in understanding deliverables, and discovering if people were actually able to deliver what was expected of them.
A good first step in this approach is to make it clear, from a leadership perspective, what's expected of each individual and team. This flows on to the responsibility, visibility and collaboration from a team and a management perspective. Once this was agreed, we no longer had to look at whether someone was online at specific hours and focusing on the ''green bots' of availability, and instead focused on the outcomes, and correlated that with productivity.
The key to making the change, as I personally discovered, is empathy. Not in the usual sense, but rather empathy for how people like to work in their own space (and at their own pace), how they can be fatigued by staring at faces on a screen all day, and how they have their own schedules and rhythms for running errands and running their households. Working from home is not working at work, and the more we try to force that square peg into round holes, the less successful we'll be in transitioning our workplaces in the new normal.
Outcomes-based delivery
From a management perspective, we took on the notion of outcomes-based delivery as opposed to hours-based productivity. It became less important for our staff to be online, and more important that they were still delivering to expectations.
Obviously, there are times when someone has to be online – like a team meeting or a client call. But outside of those times, people were freed up to work as they needed, when they needed. This necessarily meant making a change to how we measured productivity. Fortunately most of our clients use Agile, and are Agile in their workflows, which means we can use constructs like velocity tracking to measure whether a team's velocity is dropping or improving. If it's dropping we can start asking questions or take a closer look at any issues affecting productivity in those teams. Moreover, team stand-ups become more important, so that people are aware of the goals and collaborate and create visibility accordingly, which then ropes in the principles of responsibility and prioritisation.
Finding balance
While maintaining productivity is key to service delivery, we also needed to make sure that our people were supported through the changes it required to balance productivity with wellbeing. We were very careful to look for signs of mental fatigue brought about by the trauma of the pandemic on the one hand, and the sudden drop in sick days taken, and increase in availability on the other, because this generally came at the cost of work life balance.
Every individual is different. From personal experience, it's easy for me to walk into my study at seven in the morning and then have to pull myself away from the screen at seven in the evening. When there's no commute and few distractions, work can take on an all-encompassing persona.
For many people it takes just as much discipline to prioritise taking time away from work – going for walk or to the gym – as it does to keep working. From a management perspective it's equally important not to expect the sudden jump in productivity to be the 'new normal', mainly because it's realistically unsustainable. Trust me when I tell you there's no harder stop to productivity than burnout.
Closing thoughts
From a business perspective, service delivery has always been about ensuring our clients are always getting the value they expect and deserve from us. We've done it by applying our core principles in a way that allowed us to make the change to a new way of working without taking our eye off our delivery goals.
Once you have the metrics in place and can measure performance based on KPIs – for example, mixing in service delivery scorecards and net promoter scores with a focus on internal KPIs – then you can adjust to whatever the 'new normal' means for your business in terms of service delivery.
Want to learn more about delivery models? Join Inspired Testing's Mihai Grigorescu at EuroSTAR Conference on 11:15 CEST Thursday, 30 September for an in-depth exploration of the lessons learned in the journey towards a 'Quality engineering without frontiers' delivery model, tearing down the typical limitations imposed by the unprecedented pressures of a post 2020, modern, interconnected world.
We've got a packed programme of 50+ talks at EuroSTAR 2021, brought to you by world renowned speakers, to inspire your testing and generate new ideas for your work. Book your ticket now.
Author
Leon Lodewyks, Chief Delivery Officer at Inspired Testing.
Leon heads up the delivery function at Inspired Testing as the Chief Delivery Officer, after spending 16 years working in the UK and Europe, at various high profile companies, gaining best of breed experience at some of Europe's most leading companies. He has 20 years' experience in the software testing industry and is passionate about software testing and in particular shaping custom solutions for clients, based on the clients exact needs.