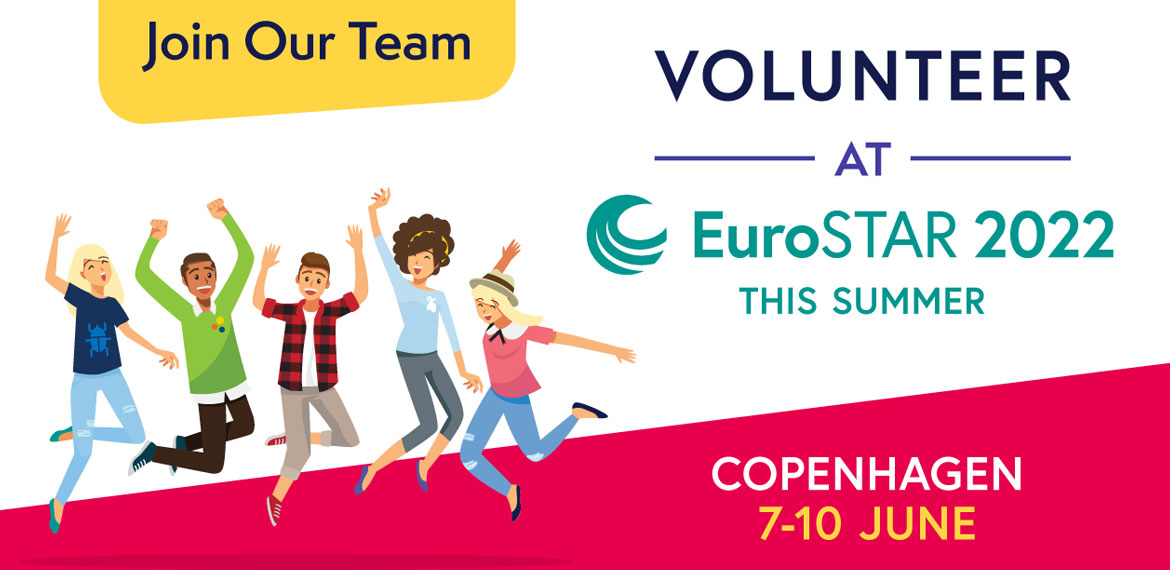 The EuroSTAR Volunteer programme is back. Along with out live event, we are delighted to welcome back our volunteers for the EuroSTAR 2022 Conference.
Taking place from 7-10 June in Copenhagen, the EuroSTAR Conference will take place in the Bella Centre. With over 70 sessions, exhibition space and social events taking place, there is lots to see and be part of at the event. So let's take a look at the roles you can be part of at the event.
Huddle
The Huddle is the home of the "corridor talks" at EuroSTAR. Located in the heart of the Exhibition space, the Huddle is home to lots of events across the Conference.
At the Huddle you will find activities like Couch Sessions, 1st Timers welcome, Games and Giveaways, the famous Soapbox sessions and lots more. You should volunteer for this area if you like engaging with people, sharing knowledge and sharing experiences.
Test Lab
The Test Lab is the home of Testing at the Conference. Growing stronger after 14 years in existence, the Test Lab is led by our Lab facilitators each year who set the challenges for delegates.
If you like the challenge of figuring out puzzles and testing robots, and other testing challenges, then this is a place for you.
Test Clinic
The Doctors of the Test Clinic are at the Conference to solve the problems of all delegates at the Conference. They are experts in their area of testing helping testers with the issues that they have.
You should apply for the Test Clinic if you are very knowledgeable in testing, or a particular area of testing. If you love helping others out and solving problems for testers, then this role is for you.
Cadets
The EuroSTAR Cadets get involved in every aspect of the Conference. They are in the exhibition space, directing delegates to rooms, helping out in the tutorials or being part of the EuroSTAR team.
Anyone who would like to apply for the Cadets, should be interested in being part of the whole Conference experience and doesn't mind adopting to different roles throughout the day.
As part of the Volunteer roles, you will have access to the event with the opportunity to attend sessions. Catering will be provided throughout the week. You will get to be part of a great team and experience the Conference from a new perspective.
You can apply to volunteer at EuroSTAR 2022 here.